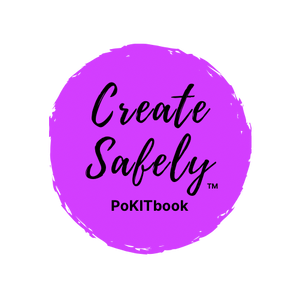 Behind The Brand
The mission @createsafely is to bring the community together by supporting one another as we navigate how to properly 'create safely' to help lower risks. We are a positive educational platform that shares best practices to help support our global community of artists and a place to share ideas on what we find helpful to creating safely and learn together.


As our world is ever changing so are best practices and may change guided by health experts and explicable governing bodies. We are reaching out to artists & creatives from around the world and building awareness together! It's her hope that all artists will implement some if not all best practices so we can  help reduce risks. 
Please feel free to share the @createsafely platform with your friends + followers. We encourage you to share any ideas that you think our community would find helpful by tagging @createsafely and we will be sure to share them and tag you as well! 
Let's continue to raise the new standard together!

Thank you for your love and support, 
Christy Tagatac 
Founder and Creator of @createsafely