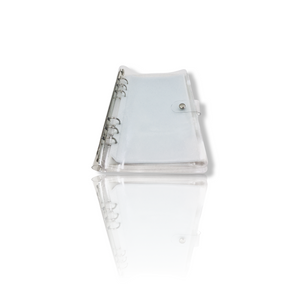 CreateSafely
"Star Light" The OG PoKITbook
Regular price
$19.50
$0.00
Unit price
per
Introducing "Star Light" The OG PoKITbook, the chic and original organizer that's perfect for makeup artists, hair stylists, and nail artists alike. Compact and easy to clean, this is a must-have for everyone looking for a good travel addition. With its clear holographic glitter, it's the perfect addition for your kit system. Get glam with "Star Light"!
The OG PoKITbook
"Star Light" PoKITbook
Created by @createsafely
Kit on the go designed for everyone that loves to organize and the perfect addition to any kit system.
PoKITbook is a non porous kit that is easy to clean
Ultimate talent/actor kit that fits perfectly in your set bag
Great for makeup products, hair tools, hair accessories, nail products, stylist tools and more.
Perfect for travel
Throw it in your purse, throw it in your overnight bag or throw it in your set bag.
Available in a variety of fun colors
Great for lashes, mascaras, eye pencils
Great for lipsticks, lipglosses, lip pencils
Great for all palettes- eyes, lips, cheeks
Perfect for touchup kits and makeup brushes
Endless Options with PoKITbook.
For more inspiration on how to pack your poKITbook please check us out @createsafely on Instagram and see how the pros use them.
Celebrating "Education Through Community" at CreateSafely!


DIMENSIONS:
6.7"W x 9.1"H
PVC and metal hardware
Includes 5 insert pouches
Plastic zip closer
ALL SALES ARE FINAL
All orders will ship 3-5 business days after order is placed. Please email createsafely@gmail.com with any bulk inquiries (Department heads, keys, more than set limit) additional shipping fees may apply for bulk orders over $300.00.
---